Coinbase Pro to Coinbase transfers are not being auto merged and instead show as send/receive with gains and losses.
When moving my assets from my Coinbase Pro account to my Coinbase account I've noticed that the transactions are no longer auto merged, meaning they don't show as a transfer but instead as 2 separate deposit/withdrawl transactions with associated profits and losses.
This issue did not start happening until recently it seems. I wonder if it has to do with the deposit showing up before the withdrawl.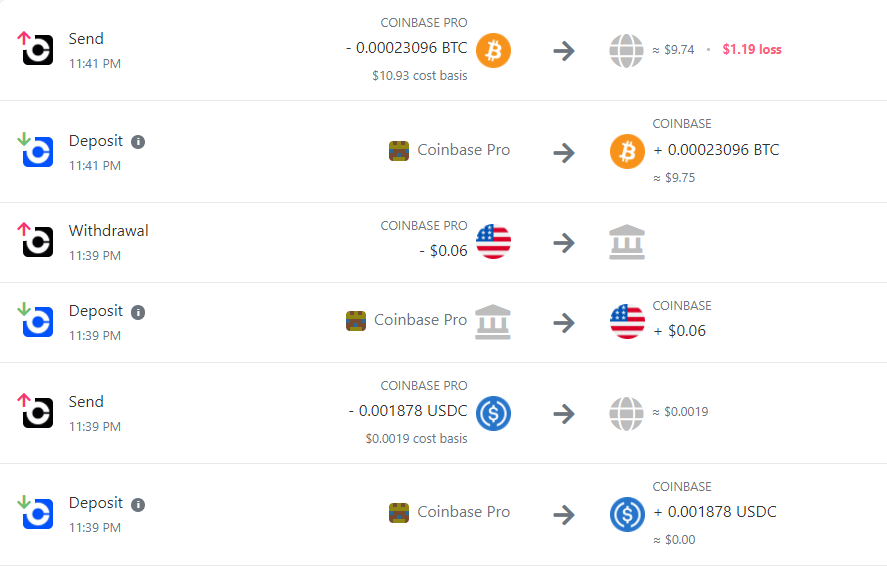 P
Merged in a post:
Coinbase Pro withdrawls not working
When I withdraw from Coinbase Pro, I get a "Send" transaction from Pro -> Coinbase but no transaction from Coinbase -> Wallet.
This is causing all of my withdrawls to appear as sends + deposits instead of transfers.
I have tried doing a full sync from beginning but it doesn't seem to solve the issue.